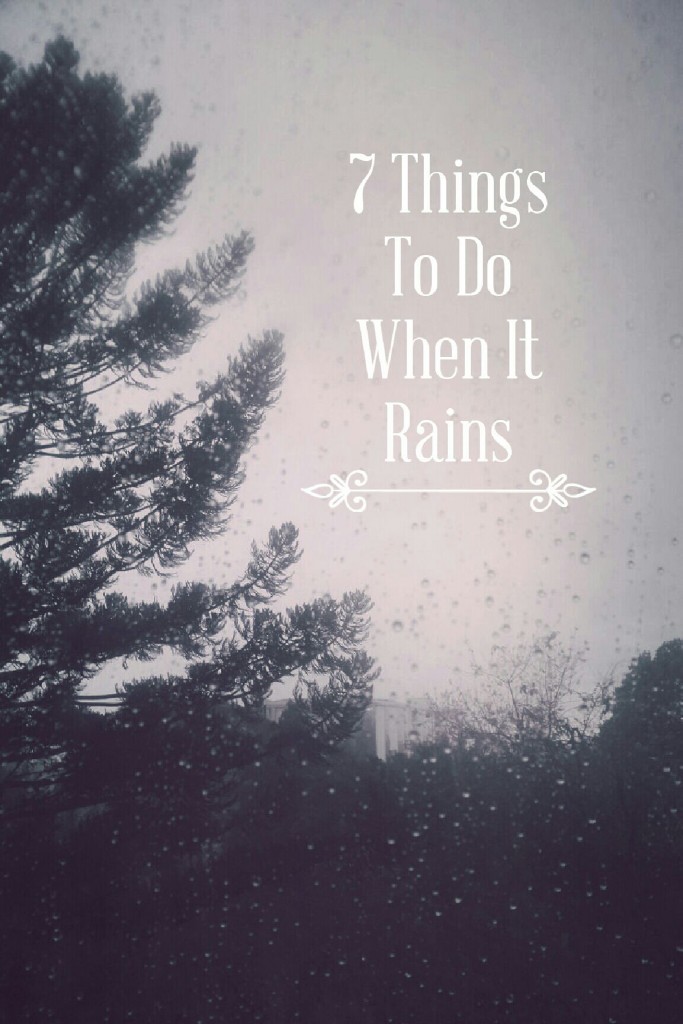 Nairobi is eagerly awaiting El Nino, it's overcast and pregnant with expectation for the chaos that ensues when it rains.
The Team Rainbows on the other hand couldn't be more excited, not only is October Radhika's favorite month (read her wonderful post here) but it also rains which we're convinced is her favorite natural event. If you think we're exaggerating her upcoming book has over 15 mentions of rain; Coincidence? we think not.
There are many reasons Radhika loves rain but the common thread in all of them is that rain signifies a change of tide, a cleansing, a new start.
Encouraged by her, we've decided to celebrate rain instead of frowning upon it; so here is a list of fun activities you can look forward to in this rainy season.
Read

:  Rain creates a lot of downtime, in traffic, cancelled meetings or power interruptions. We suggest you arm yourself with a book to maximize on this free time. You don't have to be an avid reader to enjoy reading. It could be as simple as catching up on your favorite blog (like this one) or magazine.

Cook: Nobody likes to go out on rainy days but nobody likes to stay home and starve either. So why not make the most of your time indoors by making a delicious meal. Nothing goes with cold weather better than a hot home-cooked meal.
Unclutter: Instead of staring at the walls, take this time to unclutter your closet. Organize those far to reach areas and give away anything that is no longer useful but could help someone else. We guarantee your spirit will feel a lot lighter after this exercise.
Reconnect: Scroll through your contacts and reach out to old friends who you've lost touch with because of work, travel and family. The years will fall away as you both share experiences of how you've changed from the skinny college kids to parents.
Plan Vacations: Since most of us will be day-dreaming of warmer days with clear skies, take this time to plan your next vacation. You'll have plenty of time to do your research and score a good deal.
Listen to music: Nothing like listening to your favorite tracks that you have had no time to listen to in ages and sing along, the pitter patter of the rain on your rooftop adds to the mood that you almost didn't know existed any more.
Bond: Bring the game on; be it on your Play station ,with that dog-eared pack of cards or the fading scrabble board that has not seen light in months, take time to play ( sadly, we don't seem to do these any more ) with your near and dear ones.
Tell us what you love to do when it rains? We'd love to hear from you in the comments below.
Yours,
Team Rainbows.